Residents
Los Alisos & Los Robles Resident Information
Help keep the Los Alisos and Los Robles properties a safe and fun place to live. The following sections contain information as well as additional services available to residents. As always, you can contact Property Management at 714-892-7177 with questions about living at Los Alisos & Los Robles.
Thank you!
Parking
Guest Parking
Please notify guests to obtain a valid parking pass from the leasing office between the hours of 9:00 AM and 6:00 PM or at the main entrance guard shack outside of office hours. Guests are allowed no more than 20 consecutive days and 45 total days over the calendar year. Guest parking guidelines are strictly enforced.
Residents are not allowed to park in Guest Parking
Cars not adhering to property guidelines will be towed at the owners expense.
Safety & Courtesy
Traffic & Safety
Please abide by posted speed limits and honor stops signs. Be courteous to your fellow residents by driving safely and slowly through the properties.
Skateboarding is not allow on the properties. This includes ripsticks and razor scooters.
Please be sensitive to your neighbors by not using their home-sites as a thoroughfare including driveways.
Street Sweeping
Street sweeping days are Friday and Saturday. Please move plates and ramps for cars into your driveway to avoid debris from collecting on these days. Residents will incur a $25 fee if management moves gutter ramps on street sweeping days.
Additional Services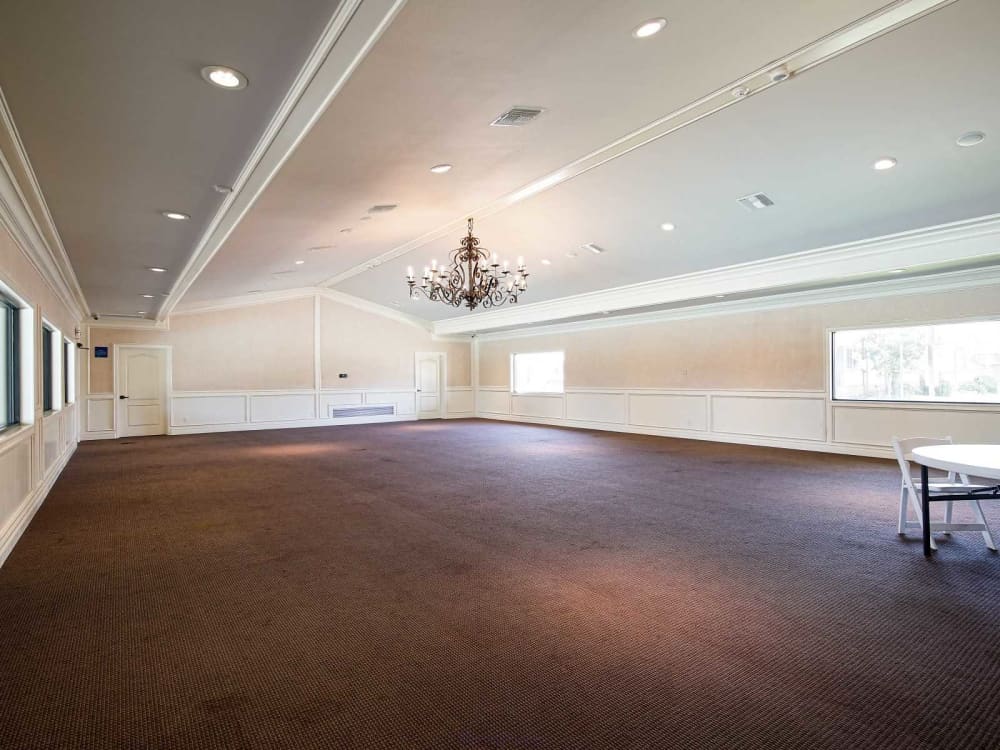 Banquet Room Rental
Need a venue to host a special event? Our banquet room is available along with seating, additional parking for guests and a kitchen. Call the office at 714-892-7177 to reserve or find out more.
Additional Parking Spots
Spaces are available in our RV storage facility for additional parking for residents. Contact the office for pricing and details.
Around the clock security cameras
Electronic entry and exit
Various sizes
Secure location
Reasonable rates
Referral Credit
Do you have friends or family who would be a great addition to our community? Residents of Los Alisos and Los Robles in good standing will are eligible for a $100 rent credit for each new tenant referral. Credit is applied three months after the new tenant move in date.